Below is some useful information to familiarize you with our practice and some of the policies and routines of our office. Feel free to call (941) 794-5432 with any questions, our staff will be happy to answer them.
Office Hours*
| | |
| --- | --- |
| Monday: | 8:30 am - 12:30 pm & 1:30 pm - 5:00 pm |
| Tuesday: | 8:30 am - 12:30 pm & 1:30 pm - 5:00 pm |
| Wednesday: | 8:30 am - 12:30 pm & 1:30 pm - 5:00 pm |
| Thursday: | 8:30 am - 12:30 pm & 1:30 pm - 5:00 pm |
| Friday: | 8:30 am - 12:00 pm |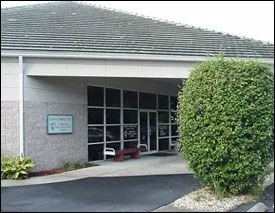 Our office building is located three blocks east of Blake Medical Center on 21st Avenue West.
EMERGENCIES
Emergencies and urgent calls during non-business hours, weekends and holidays, call (941) 794-5432 where our answering service will take the necessary information and relay it to the medical person on-call.
APPOINTMENTS
Both Dr. Weinkle and Lin Hall, APRN are seeing new patients. To schedule an appointment call (941) 794-5432.
Please understand that there may be schedule delays at the time of your appointment. Be assured when you see the doctor, you will be granted all the time needed to address your concerns. If you cannot wait, we will be more than happy to reschedule your appointment. We apologize for any inconvenience you might face.
We schedule appointments up to 6 months in advance. As a courtesy we try to contact you by telephone two days before your appointment to remind you.
If your doctor wants to see you again over six months from now, we have a reminder system. We will mail you a postcard before you should be seen again to remind you to call the office and schedule an appointment. Call the office when you receive the reminder.
CANCELLING OR RESCHEDULING APPOINTMENTS
If you make an appointment and are unable to keep it for any reason, please call as far in advance as possible so that we can offer the time to other patients. If necessary, we will be more than happy to reschedule your appointment as needed.
WHAT TO BRING WITH YOU--Established & New Patients
For each office visit, please bring with you--to help keep your records up-to-date:
A Photo I.D.
Your insurance cards
A list of current medications, vitamins and/or herbal supplements (with dosage)
A list of allergies (to environmental and/or medicines)
PAYMENT OPTIONS
Payment for medical and cosmetic services and products is due at the time services are rendered. For your convenience, we accept the following forms of payment:
Cash
Personal Check
Visa
MasterCard
Discover
American Express
You may receive a separate bill for laboratory or pathology services from an independent laboratory for any tests your physician orders. The independent laboratory which performs the work will send you a separate bill for their service.
INSURANCE
We are not a member of any HMO or PPO organizations and we do not file individual medical insurances. However, we will provide you with an itemization of charges that you may submit to your insurance carrier.
Medicare Patients: Our office accepts Medicare assignment and files claims with Medicare. Medicare patients are responsible for any co-payments and deductible portions of insurance coverage. We rely on Medicare to forward to your supplemental plan.
PRESCRIPTION REFILLS
If you have not been seen within the last year, refills cannot be made without an appointment. We do not write prescriptions or make a diagnosis by phone for problems not already under treatment. If you need a prescription refill, call your pharmacist directly and they will forward your request to our office electronically. We are not available to verify refills after hours or on weekends.
TREATMENT OF MINORS
Parents or guardians should accompany minor children (under the age of 18) to the office. Legally we cannot treat a minor without consent of the parents or guardians. Legal guardians must bring written proof of guardianship.