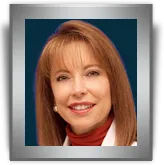 Dr. Weinkle is board certified by the American Board of Dermatology, and was recertified in 2009, one of only a few practicing dermatologists to take and pass this rigorous recertification exam. A skilled surgeon with over 30 years experience, she is also a Fellow in the American College of Mohs Surgery.
She graduated summa cum laude from the University of Florida in 1975 and received early admission to medical school, earning her Medical Degree from the University of Florida College of Medicine in 1978. Her Dermatology training was completed in 1982 at Stanford University, where as Chief Resident, she had the opportunity to train with Dr. Frederic Mohs, pioneer of the state-of-the-art skin cancer therapy that bears his name. It was at Stanford where she met her husband, Dana, and started her Bradenton private practice in 1984, specializing in Mohs Micrographic Surgery and cosmetic dermatology.
Her active participation in many professional organizations and societies enables her opportunity to share and experience a broad range of the latest treatments and techniques in dermatology. She has been on the Board of Directors and chaired numerous committees in these organizations such as the American Academy of Dermatology, Dermatology Foundation, and Florida Society of Dermatology for Dermatologic Surgery. Dr. Weinkle served as Past President of the Women's Dermatological Society and was their 2010 recipient of the prestigious Rose Hirschler Award, honoring an outstanding physician who has contributed to medicine and dermatology while enhancing the role of women in the field of Dermatology. She has also served as Past President of the American Society for Dermatologic Surgery.
With a passion for teaching, Dr. Weinkle is an assistant clinical professor of Dermatology at the University of South Florida and she frequently lectures at national and international dermatology meetings instructing dermatologists and plastic surgeons on various aspects of dermatologic and aesthetic surgery. She has authored numerous articles on skin carcinomas, surgical techniques and cosmetic therapies and also serves on the medical advisory and editorial boards of popular dermatological publications including the Journal of Drugs in Dermatology and the Journal of Dermatologic Surgery. She has been quoted in numerous newspapers and magazines including The New York Times , Wall Street Journal, Goodhousekeeping , and Redbook .
Dr. Weinkle's numerous professional affiliations reflect the wide range of her work:
Board Certified & Re-Certified, American Board of Dermatology
Fellow, American Academy of Dermatology
Fellow, American College of Mohs Surgery
Fellow, American Society for Dermatologic Surgery
Dermatology Foundation
Manatee County Medical Society
Orlando Dermatology Aesthetic & Clinical Conference
Skin Cancer Foundation
Women's Dermatological Society
American Society of Dermatologic Surgery
Manatee County Women Physicians
Outside of her office, Dr. Weinkle is an outdoor enthusiast enjoying long distance bicycling, kayaking, snow skiing, or simply relaxing in her garden appreciating the wonders of nature. She and her ophthalmologist husband, Dr. Dana J. Weinkle, M.D. , are currently empty-nesters with two grown children.
CERTIFICATION/LICENSURES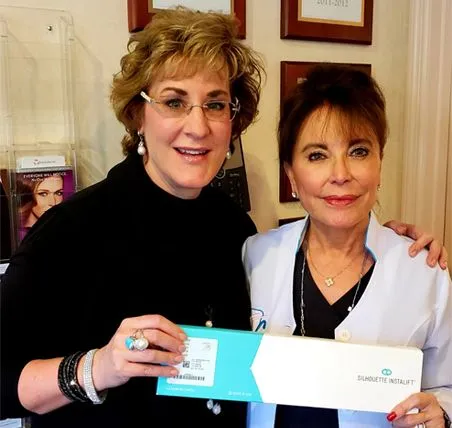 Fellow, American Board of Dermatology
Fellow, American Board of Mohs Micrographic Surgery & CutaneousOncology
Medical Board of California
Colorado Board of Medicine
Florida Board of Medicine
Illinois Department of Financial & Professional Regulation
Louisiana State Board of Medical Examiners
New York State Board of Medicine
EDUCATION
Bachelor of Science, summa cum laude , University of Florida, Gainesville 1975
Medical Degree, University of Florida College of Medicine, Gainesville, 1978
Internship, Santa Clara Valley Medical Center, San Jose, CA 1978-1979
Dermatology Degree- Residency, Stanford University, Stanford, CA 1982
HONORS AND AWARDS
WDS Legacy Honoree, 2017
ASDS Stegman Award, 2017
Sarasota Top Doctors Award, 2006-2017
Women's Dermatological Society - Rose Hirschler Award, 2010
Nominated for "Best Doctors in America" 1998-2018
Clinical Educator of the Year Award, 2009
American Society for Dermatologic Surgery President's Award, 2007, 2008 & 2015
Women's Dermatological Society President's Award, 2003 & 2008
Helping Women Thrive in 2005 Women of Excellence 2005 Award
American Biographical Institute Woman of the Year 2005 Award
National Register's Who's Who in Professionals & Executives, 2004-2005
Chief Resident in Dermatology, Stanford University Medical Center 1981-1982
Robert Wood Johnson Scholarship Award
Junior Honors Medical Student - Early Admission to Medical School
National Merit Scholarship (One Year College Scholarship)
Florida Alumni Scholarship (One Year College Scholarship)
Phi Beta Kappa
Alpha Lambda Delta Honorary Society
Florida's Junior Miss(Four-Year College Scholarship) 1970
Foreign Exchange Student to Germany,1969
Castle Connolly Regional Top Doctor Award, 2013
America's Top Physicians 2004-2005
Skin Cancer Foundation Philanthropic Leadership Award, 2006
Dermatology Foundation Leader's Society, 1999-2003
Strathmore's Who's Who Honors, 2001-2002
AFFILIATIONS
American Academy of Dermatology
American College of Mohs Surgery
American Society for Dermatologic Surgery
Dermatological Foundation
Florida Dermatology Society
Florida Society of Dermatologic Surgeons
Florida Society of Dermatology & Dermatologic Surgery
Manatee County Medical Society
Orlando Dermatology Aesthetic and Clinical Conference
Skin Cancer Foundation
Women's Dermatological Society
Women's Dermatologic Foundation